Get INDIGO
INDIGO can be obtained from our Downloads section.
Install it
On Ubuntu / Debian / Raspbian install downloaded package with the following command:
$ sudo dpkg -i indigo-2.0-XX-YYY.deb
On Apple macOS just double click downloaded .dmg file to mount it and than drag & drop it to /Applications folder.
Execute
On Ubuntu / Debian / Raspbian start INDIGO server with the following command:
$ indigo_server_standalone
to start server with all available drivers or
$ indigo_server indigo_driver indigo_driver ...
where indigo_driver is the name of available INDIGO loadable driver from the following list:
On Apple macOS just execute INDIGO Server application in /Applications.
Use
Execute your favorite application e.g. Ekos or AstroImager and use devices detected by INDIGO Server.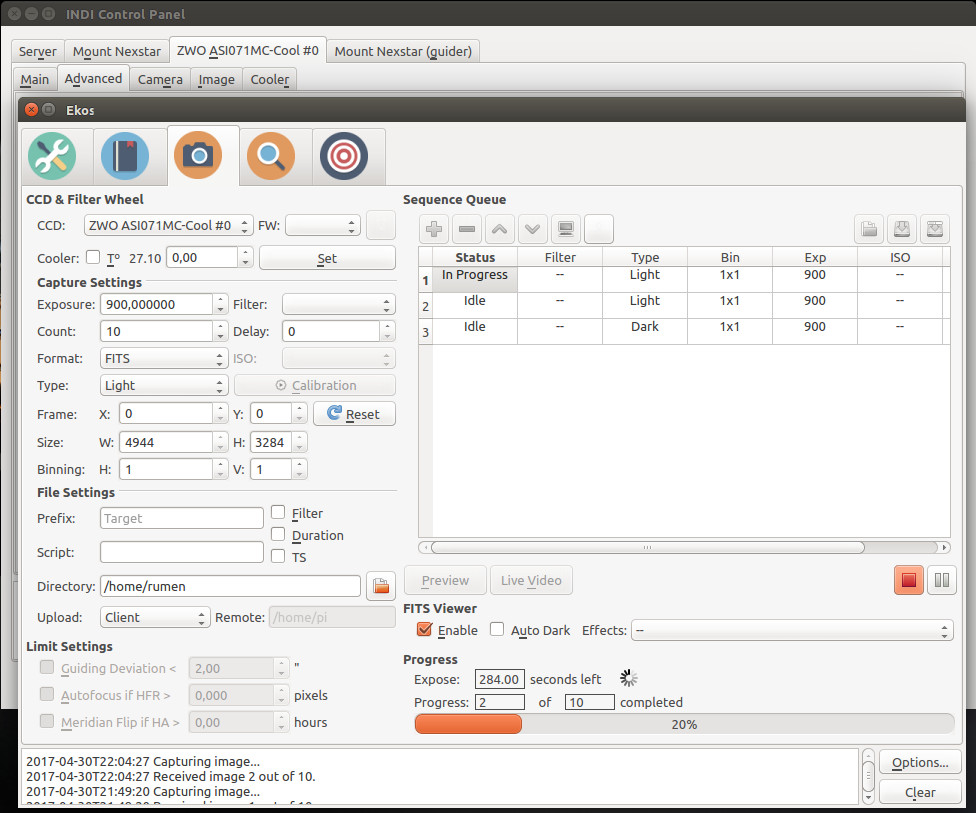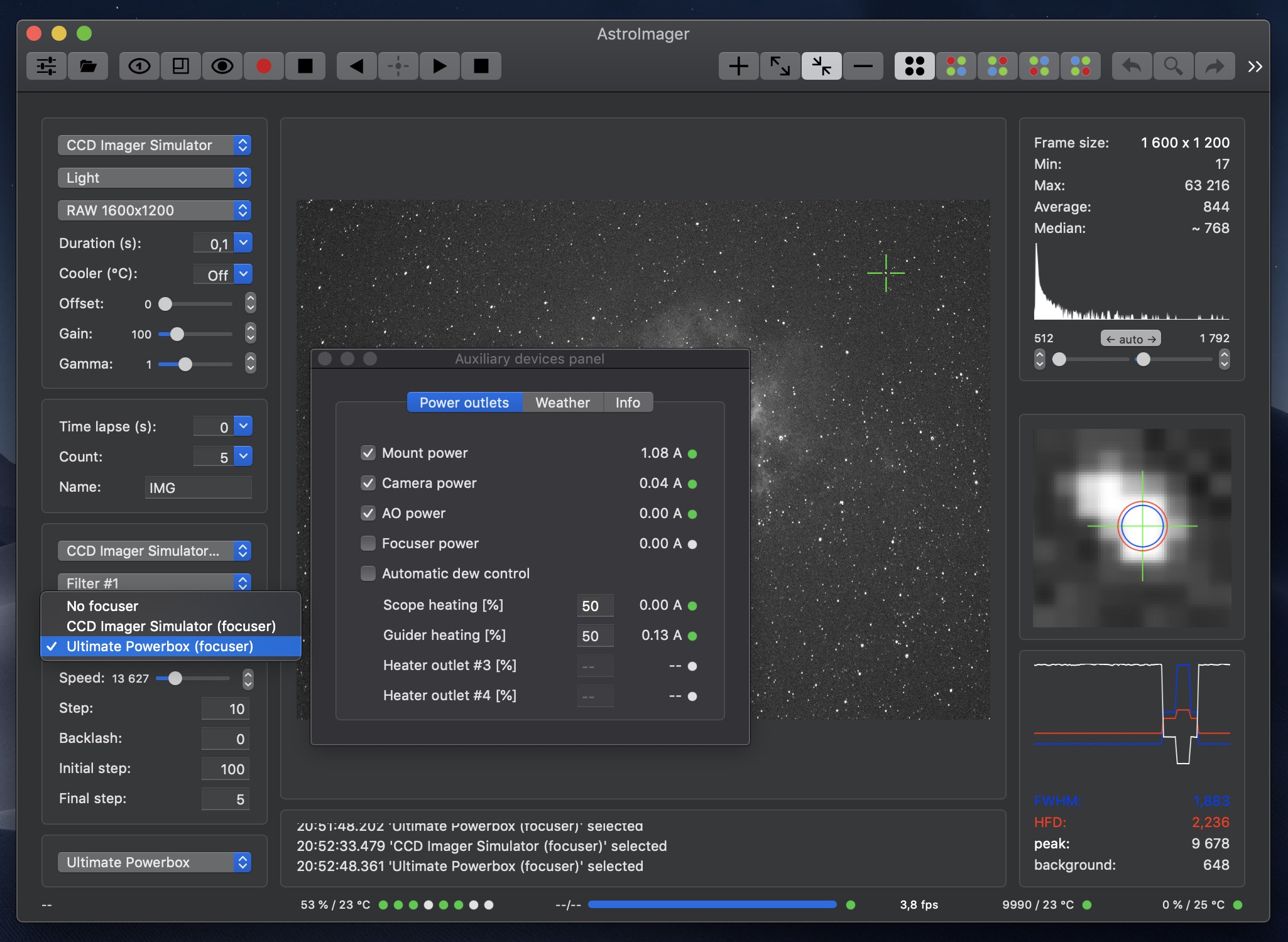 Every INDIGO server has embedded WEB server with simple control panel for setting advanced features for particular device. You can access it on URL http://localhost:7624 and it looks like this.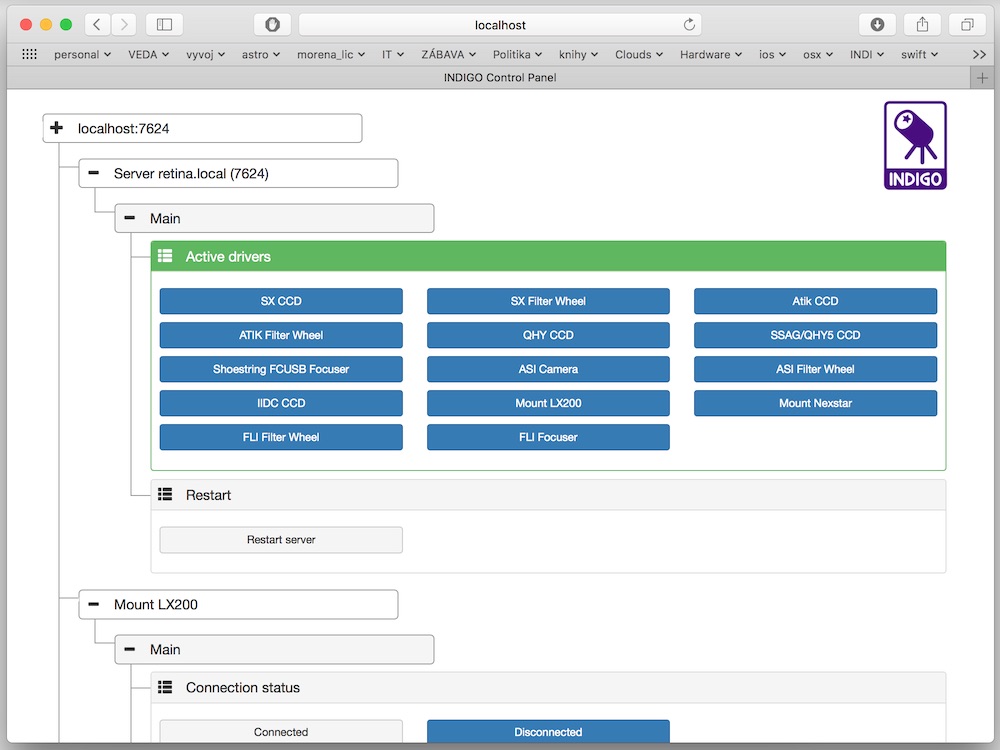 There are also first results with INDIGO-ASCOM bridge (tested with APT and PHD2)!